What kind of person moves into Silver Sage Village? Enjoy our bios and see for yourself! You can also see photos of our grounds and a recent video, as well as two that feature some of us in earlier years.
Our 15th Anniversary Photo, October 2022!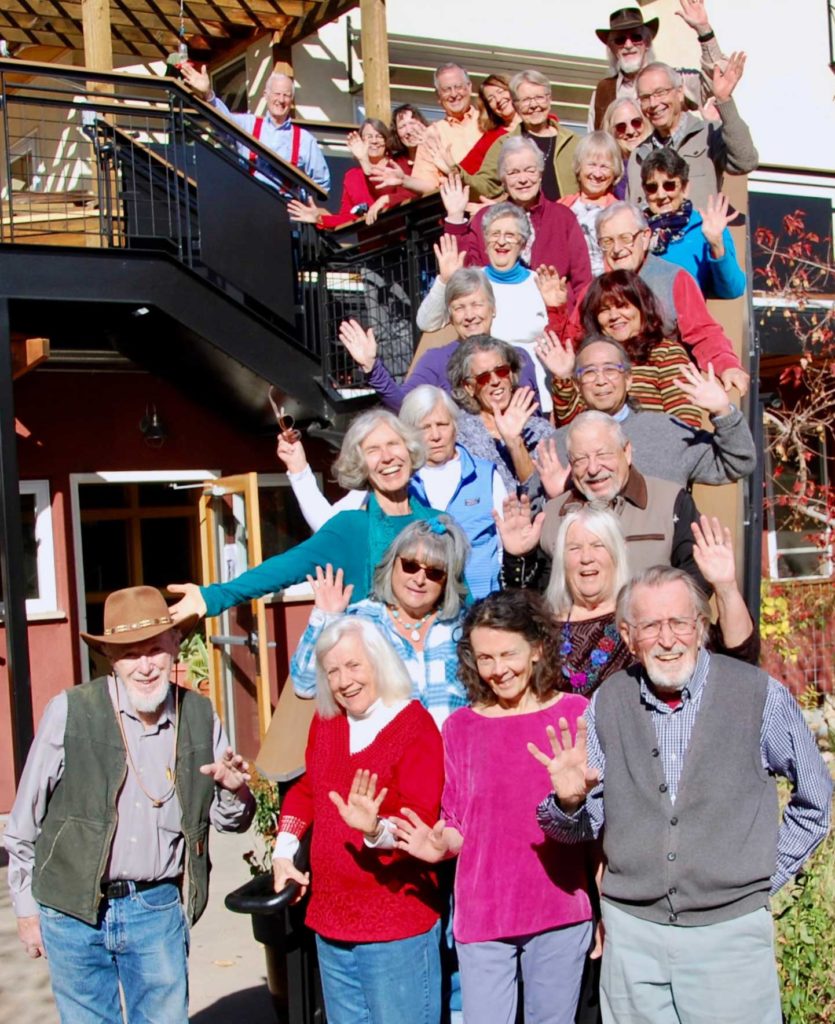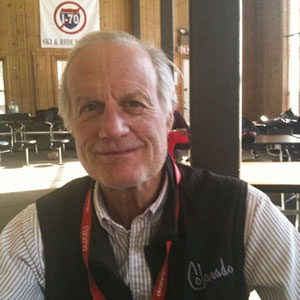 John
spent his career as an environmental mediator dealing with conflicts at various scales, from local to international.  DeAnne and John have lived in Boulder since the late 1970's and are both deeply involved in the life of the Boulder Friends' Meeting (Quakers).  Since retirement John spends even more time riding his snowboard in Colorado and other Western states, working for peace, reading poetry, traveling and enjoying the companionship of friends and family.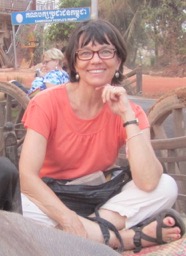 DeAnne
is retired from a career in public policy. She and John met in graduate school and moved to Boulder in 1979. Daughter Jesse grew up in Boulder; she and her husband live in New Orleans. DeAnne enjoys the great outdoors and spending time at their cabin in the Colorado mountains. She sings in Resonance, a 125-voice women's chorus, and spends free time reading about history, politics and spirituality. She volunteers on the public policy committee at Boulder's Emergency Family Assistance Association and FCNL, the Quaker peace lobby in Washington, DC. She enjoys living at Silver Sage, and not being the only introvert here! She is the HOA Secretary, serves on the Finance and Legal Team and tends to the SSV library.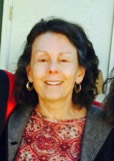 Jennifer
moved to Silver Sage in 2015 from her home in the mountains to be in community and closer to holistic health providers and to her daughter. She is a member of the Common House Team.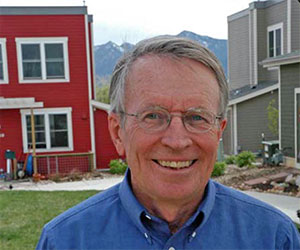 Jim
lives with his longtime lover and wife of 57 years, Brownie. Jim and Brownie are founding members of Silver Sage. They have enjoyed many years of skiing, hiking, and traveling together. Jim has been a designer and builder of homes, neighborhoods and other things, and not being smart enough to find a way to retire has focused on cohousing development the past 25 years. He has a sometimes unstable passion for understanding the connection between creativity, community, and sustainability. Jim is on the Community Enhancement Team and Systems & Buildings Team.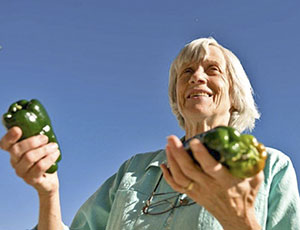 Brownie
enjoyed teaching English as a Second Language for 20 years. Cooking is one of her enjoyable pastimes. She has recovered from brain surgery for walking and other problems, and has graduated to walking unassisted around the neighborhood and on hikes of up to two miles with Jim. Not quite back to tennis yet, she still moves slowly and has some memory glitches, but is making good progress. Brownie appreciates all of the help she has received from friends and neighbors in Silver Sage and as she continues getting stronger, looks forward to once again participating full time in the community. Brownie is on the Common House Team.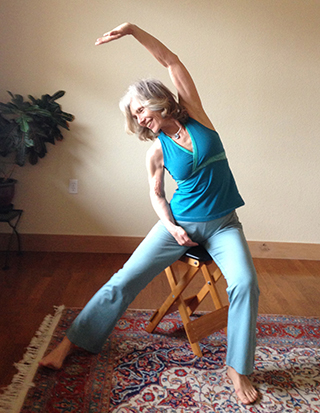 Margaret
and her husband Dan are founding members of Silver Sage. Margaret is a retired Federal senior executive and recovering lawyer. In her retirement, she enjoys traveling, hiking and snowshoeing in the Colorado mountains, teaching in the Gyrokinesis® movement system, reading and writing poetry and volunteering at Silver Sage and in the North Boulder community. Margaret is  a member of the Finance & Legal Team, and the Community Enhancement Team.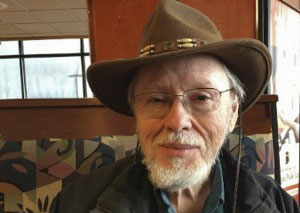 Dan
& his wife, Margaret, were among the first to move into Silver Sage in 2007. Dan has had Parkinson's for more than 20 years, yet with deep brain surgery (DBS) has been able to function pretty well—no tremor, though his voice is weak. He retired from Marymount University in Arlington, Virginia, where he taught mathematics and served in a variety of administrative roles. He currently serves as a member of the Systems and Buildings team at Silver Sage, repairs things, and writes stories, mostly about his Missouri childhood in Milan.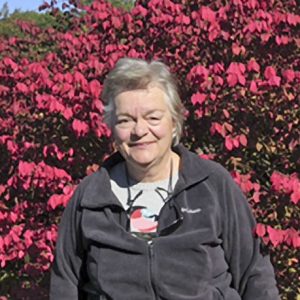 Pam
helped build Heartwood Cohousing near Durango, CO, from conception to reality. After leaving Heartwood, she never lost the dream of joining another community and moved into SSV in 2016. She has a daughter and son who have gifted her with five grandchildren (one deceased). Pam used to work as a gerontologist/care manager and is a member of the Common House Team.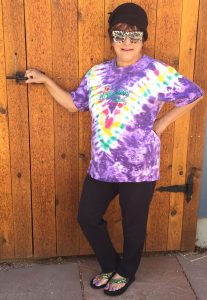 Gayla
is a founding member of Silver Sage. In addition to being a fabulous cook, Gayla is a skilled photographer, specializing in nature photography which she offers for sale, and graciously gifts to our community. As you might guess, Gayla loves to garden and work outside. When she has free time, she likes to get out on the road with her friend Bill, traveling to the beautiful, natural spaces Colorado offers.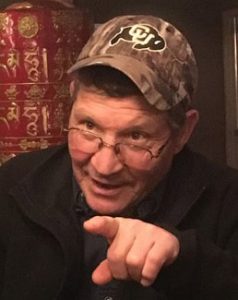 Bill
moved to Silver Sage in 2012 as Gayla's partner. He shares his skills on the Systems & Buildings Team and has worked in that area at CU for many years.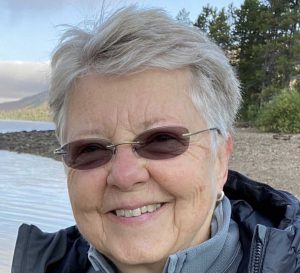 Ann
is retired from a 32-year career with the Federal Energy Regulatory Commission as a senior executive responsible for environmental reviews of the construction and operation of hydroelectric projects.  She moved from Takoma Park, MD to Silver Sage in January 2020, just in time for the COVID shut down.  She is thankful to have been in a cohousing community during this time with the opportunity to make new friends through community activities.  Ann loves to hike, cross country ski, swim, garden, travel, and spend time with family and friends.  She has three children and eight grandchildren, with one family nearby with whom she regularly enjoys spending time.  Ann is on the Gardens and Grounds Team and is Lead of the Steering Team.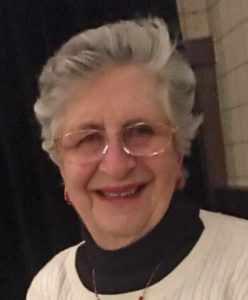 Nancy
was born and raised in the Philadelphia area and graduated from Tufts University in Medford, MA. Loving the Boston/Cambridge area, she stayed for four years after college, working first in advertising and then as a department secretary at Harvard. As an English major, Nancy has a lifelong love of books as well as art history. Husband Gordon came into her life while she was in Cambridge and persuaded her to move to Chicago, his home territory.
After marriage and two children, she worked as a teacher's aide and then as a circulation supervisor in the Downers Grove, IL Public Library for fourteen years.
Nancy and Gordon started coming to Boulder in the summer, helping their daughter, Jessica, and son-in-law, Steve, with their own daughter and son. They enjoyed the area, hiking, exploring, dining at local restaurants and spending time with family. They bought a condo in 2006. (Their son, Roy, and daughter-in-law, Catherine, live in Manhattan with their two daughters; lots of fun to visit but a little too frenetic for the long term.)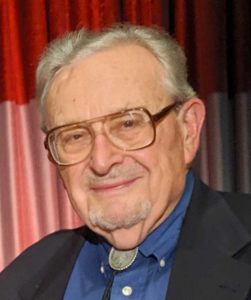 Gordon
moved with wife Nancy to Silver Sage Village in May 2021 from their home for 59 years in Downers Grove, IL, where their son, Roy, and daughter, Jessica, grew up. After earning A.B. and Ph.D. degrees at Harvard University, Dr. Goodman became a staff member of Argonne National Laboratory, working in the fields of molecular spectroscopy and theoretical chemistry. During the fall of 1970, he developed a course entitled "Environmental Consequences of Changes in Information Technology" at Southern Illinois University, Edwardsville, IL. This period of teaching followed two previous ones at the Harvard Summer School during 1960 and at Cornell University during spring 1964.
In the early 1970's Gordon became involved in public affairs in Downers Grove. During the subsequent fifty years, Gordon appeared and offered testimony on many issues before most of the community's boards and commissions. Gordon is currently a Board Member and Secretary of the Citizen Advocacy Center in Elmhurst, IL, a group dedicated to "building democracy for the 21st century". His main career interest at present is increasing citizen participation in local decision making to achieve stable, livable communities with enhanced environmental quality.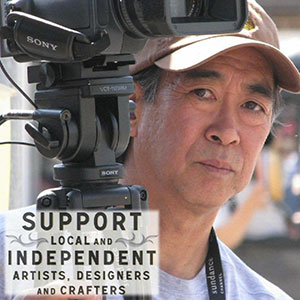 Alan
has been a member of Silver Sage with his partner, Diana, since 2010. Silver Sagers are featured in his film "
Aging Gratefully: The Power of Community.
"  He writes: "After being laid off following 9/11, I grew tired of working for marginally competent bosses. I qualified for unemployment and was told by my friends to take a risk and try something I've always wanted to do, but didn't because I was always stuck in a 'job.' Thus began a creative filming career." Alan is a member of the Community Enhancement Team and lead of the Finance and Legal Team.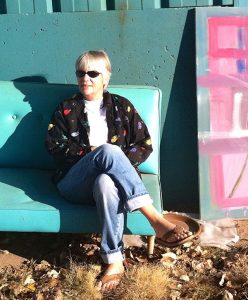 Diana
has spent her life in the world of nature and art. Born and raised in New England, she found herself drawn to the wide open spaces of Wyoming as a young woman, happier on the range than in most places. Like her hero, Georgia O'Keefe, Diana has followed her heart and her art. She is a prolific and explorative painter. Diana taught art in Wyoming and Boulder while raising her 3 daughters. She is one of her two older granddaughters' best friends, and her fifth grandchild is due any minute. Diana and Alan moved to Silver Sage together in 2010, and she is a member of the Common House Team.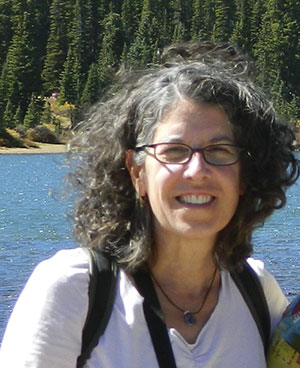 Lindy
is a Registered Nurse who feels lucky to be able to live, work and play in Boulder. She moved here in 2013 not to be a long distance "Oma." She joined the SSV cohousing community in 2014 and enjoys gardening at Silver Sage. She also  heads our Arts, Relationships and Fun Group (ARF!). She enjoys traveling, biking, hiking, and all things outdoors. She believes spending time with family and friends is what life is all about. Two of her favorite sayings: "Live and let live"….."Do what you like, like what you do."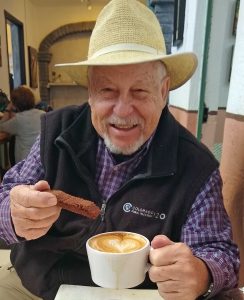 Henry's
family moved from New Haven, CT to NYC, where he grew up before attending CU and then moving to San Francisco. There he worked in KQED's pioneering "NEWSROOM" and served on their board. He also worked on environmental issues with the mayor and city council of San Francisco. In 2007, Henry and his late wife, Jean, moved to Boulder to become "senior pioneers" as original members and owners at Silver Sage. Henry currently contributes through the Community Enhancement Team and is helping with the reorganization of our CareNetwork. Since 2020 Henry and fellow CU Senior Auditor and Unitarian Church member, Ellen (also from New Haven CT), have been homemakers together at Silver Sage enjoying great companionship, gardening and decorating during the challenging COVID pandemic.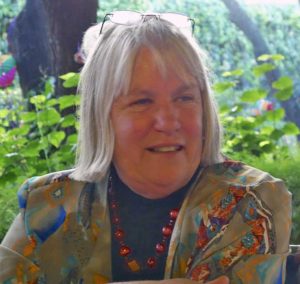 Ellen's
broad range of interests have taken her on a journey of travel, work, and educational pursuits. After a class on cave exploring, her life changed direction and she became interested in environmental issues and geology, receiving a B.S. and M.S. in the subject. Her professional career included stints from coal mines to teaching to computer tech work. After moving to Colorado in 1990 she got a degree in science education. In the early 2000's Ellen retired early and moved to the wonderful expat community of San Miguel de Allende, Mexico to find secure and affordable care for her Mom, who had dementia. She lived there until returning to Boulder in 2019, when she got to know Henry and Silver Sage. In 2020 she joined Henry in making a home together. Despite the Covid virus, they have been enjoying shared interests: film, outdoor activities, travel, politics, and cooking.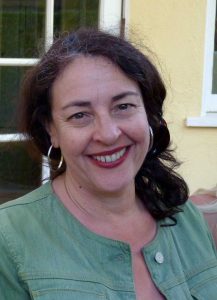 Charna
first came to Boulder in 1975 for University, and lived in and out of Boulder until 2006, when she moved back. She joined SSV in 2019. First hearing about cohousing in the early 1990's, Charna jumped at the opportunity when the right condo appeared. Finding this community to be the real thing, that provides a wonderful place to call home, is good news.
Her career as a massage therapist blossomed into somatic counseling and various healing arts. She has studied with medicine women, clergy, and master teachers of health and spirit. She is an accomplished teacher, specializing in psycho-spiritual growth and the study of spiritual wisdom. Rabbi Charna was recently ordained and is part of the Jewish Renewal movement. Her ministry includes studying Hebrew wisdom texts, ethics and relationships, and racial justice work. Her skill set in developing empowered learning environments creates successful circles of learning. She is also an avid gardener, camper, and lover of the great outdoors, and is grateful to be living in a thriving cohousing community.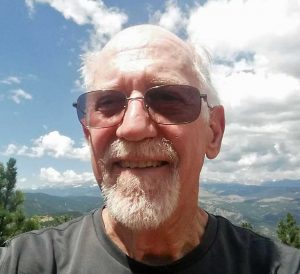 Agaf
spent several summers with high school students as a wilderness guide, following his retirement as Administrative Director of Shining Mountain Waldorf School in Boulder. He found it extremely rewarding to combine outdoor experience with self-reflection, service and leadership training. Agaf serves as Treasurer and on the Systems and Buildings Team at Silver Sage. His chief ambition is to learn what it means to be an adult, while there's still time!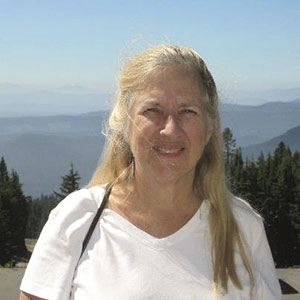 Rahima
has been involved with "lifespan work" all her adult life, starting as a homebirth midwife and childbirth activist in the 1970s, then becoming a Waldorf early childhood teacher and parenting educator, then exploring conscious aging and working in hospice and natural after-death care. While taking care of her mother and mother-in-law for six years, she earned a masters in "Gerontology and Organizational Change" and also studied quality of life for people with dementia and elders' sense of community. She and her husband, Agaf, moved to Silver Sage in 2014.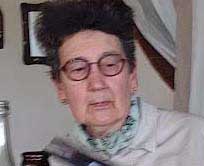 Jannette 
is a retired librarian and records manager. Her career was mainly spent in the federal government with the US Geological Survey and the National Park Service. She shares, "I love living in Colorado and its wonderful outdoor activities: gardening, botanizing, bird watching, and hiking/walking with my dog.  I belong to a Great Books Discussion Group and enjoy sharing different interpretations of the classics that enhance my appreciation and understanding. Time spent with great friends and my wonderful family is cherished."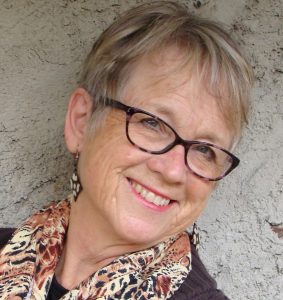 Carol
was born and raised in Angola, Africa, educated in Canada as a microbiologist, and worked internationally with Uli for 20 years establishing intentional, live-in rehabilitation, counseling, and training mission communities. As a mother of three children, psychotherapist, writer, and retreat facilitator, she worked for another 25 years from her beloved garden property called Stonehaven Commons in Radnor, PA. Since moving to Colorado in 2018 she has been offering nature-based retreats from her years of training with Parker J Palmer and Animas Valley Institute (Bill Plotkin). She ls a passionate gardener in our community at Silver Sage and delights in organizing ElderSoul circles and Soul Fire women's programs from our wonderful Common House.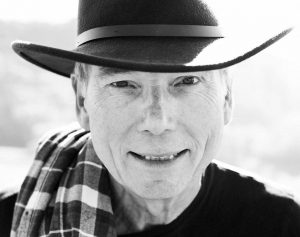 Uli
grew up in Germany and then lived in Canada and Radnor PA before moving with his wife Carol to the Boulder area mid-2017 and then to Silver Sage in 2018. He doesn't seem to know how to retire and is wholly engaged in his current work as an economist, mostly in Europe. He is the founder of the Monetary Institute, which seeks to effect fundamental structural changes to our money system to decrease inequality and debt. He speaks at multiple international conferences and organized one at the Federal Reserve Bank as well as in Switzerland to change that nation's constitution. Uli loves the outdoors and is pleased to be back in the mountains. He and Carol met skiing in Banff. Despite the cerebral centrality of his work, he knows that true life is in the spirit and draws both inspiration and comfort from that.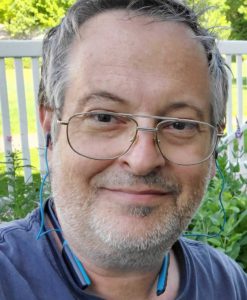 Dan
grew up in south central Florida, graduated University of Florida with a BS in Mathematics and has worked in computer programming ever since. His indoor hobbies include reading, watching favorite You Tube channels, and gaming. He also likes working outdoors, doing yard work and small projects. He is fascinated by all things space-related, lately Space X and the James Webb Space Telescope. Dan and his wife Susan also enjoy hiking – a major reason they were drawn to Colorado. In recent years, Dan has developed an interest in barbecue, including the intricacies of the smoker as well as the grill.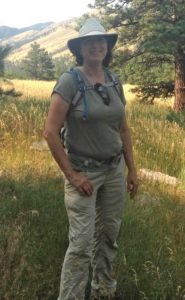 Susan
grew up in Virginia and graduated from the College of William and Mary with a degree in Government. She then spent five years working at a UN agency in Europe before returning to the USA, where she met her husband Dan. She retired in 2018 after a career in international sales with a Florida-based company. Susan enjoys the outdoors, travel, language learning, and sampling different cuisines, including putting Dan's barbecue skills to the test. At home, her favorite pastime is reading.