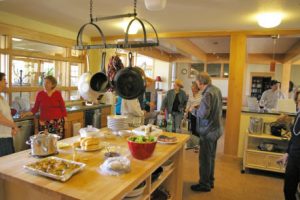 Cohousing communities are intentional, collaborative neighborhoods formed when people buy homes in a community they plan and manage themselves. The group may come together before land has been purchased or early in the development process. They meet regularly and participate in the design aspects, including creating inviting outdoor spaces (gardens, courtyards, decks, patios), as well as common facilities that encourage community through social activity and sharing some meals together. Indoor spaces also encourage residents to share skills or equipment, such as movement classes or craft and woodworking/shop supplies.
Having shared equipment, together with promoting recycling and alternative energy sources, can prevent duplication and provide economies of scale. So cohousing communities, including Silver Sage, are generally more ecologically friendly than single-family dwellings. Cohousing communities are managed by the residents through a participatory process that involves non-hierarchical structure and decision making.
The majority of cohousing communities in the country are multi-generational, although a growing number are being formed by residents in the second half of life who want to focus on healthy aging and ways to look out for one another as they grow older.  Silver Sage Village was one of the first of these "senior cohousing communities" and continues to be a pioneer in exploring how "aging in community" unfolds within a cohousing setting.
Books about Cohousing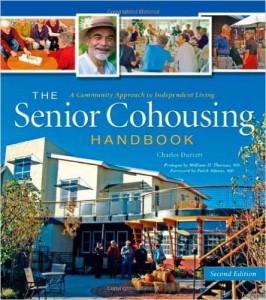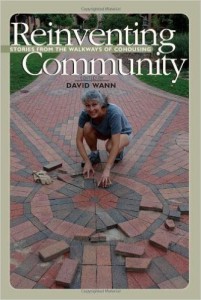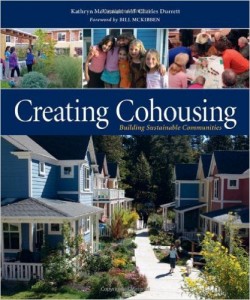 ARTICLES THAT INCLUDE SILVER SAGE:
Action Pact has a strong article from before we moved in.
LINKS TO WEBSITES
National Cohousing Association
Conscious Aging in Cohousing Community
Cohousing Explained: What is a Home? – nice explanation (YouTube video) although for Intergenerational instead of Senior Cohousing
Wikipedia page about Cohousing
The Senior Cohousing Handbook, reviewed by Utne
Senior Cohousing May be the Next Real-Estate Trend
New York Times: The New Old Age (features SSV photos)
USA Today: Seniors at Home in Cohousing (features SSV)
http://www.sallyabrahms.com/img/TIME-Cohousing.pdf (features SSV)
Elder Cohousing: The Epitome of Aging in Community (features SSV)