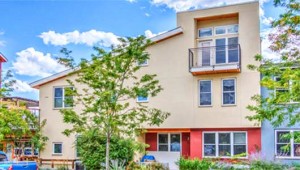 Silver Sage Village has sixteen units, all owner-occupied. Every unit, no matter the price, has at least two bedrooms in addition to a living room, dining area and kitchen. Larger homes have additional rooms, lofts or finished basements, etc. When a home is located on the upper deck, an elevator takes you downstairs to the Common House and lush Courtyard. It's an easy walk to trails, coffee, eateries, and the SKIP bus to downtown. All RTD transportation is free, thanks to a community-sponsored Eco-Pass.
There are ten market-rate units in the $500,000-$890,000 price range and six permanently-affordable units at around $170,000 with a program through the Boulder Housing Authority. To check qualifications for this program click here. In addition we also occasionally have rentals available.
In Summer 2019 three of our houses will be placed on the market with a projected closing date no earlier than December 2019. Four founding and long-time residents of Silver Sage have decided to move to a Continuing Care Community in South Boulder and are committed to finding buyers for their units here who are dedicated to the concept of cohousing and will be productive members of Silver Sage. The units will not be formally priced until they are on the market, but we estimate they will be in the $700,000 – $890,000 range.
If you are interested in seriously exploring a move to Silver Sage, please join our buyer-interest list so we can let you know when a home becomes available. We will keep you updated as more information becomes available. In the meantime we welcome your visit to learn more about cohousing at Silver Sage Village.